Mission & Vision
Our mission as a church is to fulfill the Great Commission by doing three things.
Declare the gospel to those who do not have a personal relationship with Jesus Christ.
Develop believers into disciples who follow Jesus daily.
Deploy those disciples into the world with the gospel in order to make other disciples.
Values
Strategy
End Goal: to see each member reach maturity: the ongoing process of becoming more like Christ (becoming a disciple who makes disciples)
Tools to arrive at the end goal
Encourage people to embrace the concept of membership:
in the Kingdom of God through a personal relationship with Christ
in the bride of Christ through joining the Church (active involvement)
in a community of believers at FBC (smaller group of disciples)
Encourage people to embrace the concept of magnify
adopting the attitude of John the Baptist: he must increase, but I must decrease
practicing spiritual disciplines that glorify God
do everything for the glory of God (1 Cor 10:31)
Encourage people to embrace the concept of ministry
doing something to serve others in the name of Christ
discovery and use of spiritual giftedness
becoming involved with a ministry group who engages in ministry projects
Encourage people to embrace the concept of mission
engage others with the gospel
participate in a mission project
adopt a missionary or unreached people group
participate in outreach ministries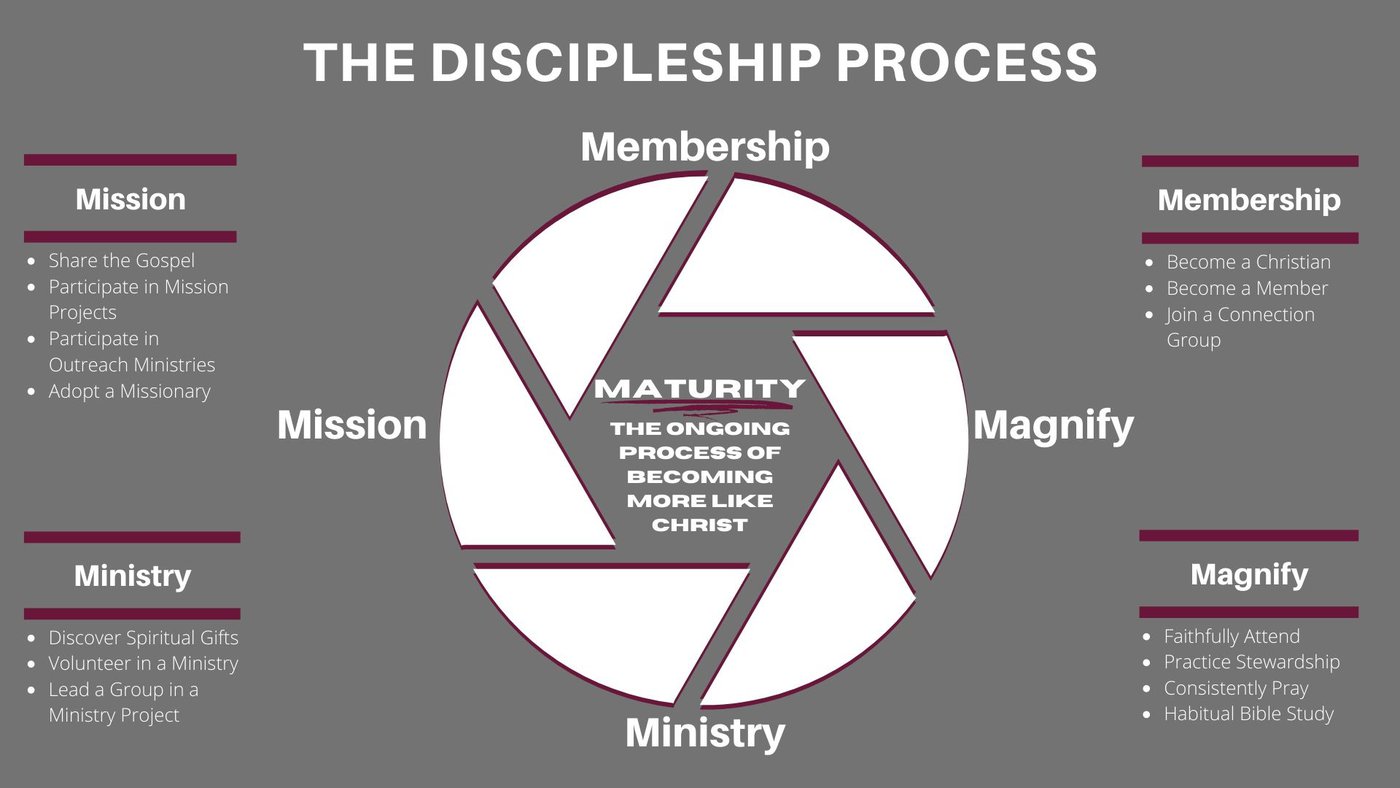 What this means for you
What does this mean for you? Most importantly, you're always welcome at FBC Milton. We're saving a seat for you. Wherever you're at in your faith journey, you'll always be accepted as part of the FBC family.
Beyond that, if you're ready to plan your first visit, click here. If you want to learn more about our beliefs as a church, click here. Or if you'd simply like to get in touch with a person on our lead team directly, click the button below.