Wednesday Nights!
When: Wednesdays at 6pm
Where: Building E, two rooms
Sheila Kuenzle will be leading "The Women of the Bible Speak" by Shannon Bream. The book, not workbook, is available on Amazon and is highly recommended.
Kathryn Tolbert will be leading the study "Putting on the Armor of God" by Priscilla Shirer. The workbook is optional but can be purchased on Amazon if you desire.
When: Tuesdays at 9:30am
Where: First Cup
The study "The Power of Jesus' Names" by Tony Evans is Tuesday mornings in First Cup. Call or visit the Church Office to inquire about purchasing the book for the study.
E-Women Conference 2023
Abide In Me - April 2023
This event is for women to come together in praise and growth. Featured speakers will be: Mandisa, Annie F. Downs, Sheila Walsh, Ginny Owens, Julie Clinton, and Meredith Andrews.
This event will be hosted at Marcus Pointe Baptist Church in Pensacola on April 22, 2023. Doors will open at 7:00am and the event will end of 4:00pm. Tickets are $79* for our group of 10 or more; our tickets are in the Gold Section to guarantee that we are seated together, as well as better seats within the event. For any questions about what to expect or about the event, please reach out to Jackie Clark at womenatfirst@fbcmilton.org.
If you cannot pay for the event at the time of registration, you can select "other amount" and pay for the event at a later time.
*Prices are subject to change. Please see Jackie with any questions.
If you would like to order a Women's Ministry Shirt, please visit fbcmilton.org/shirtorder.
Happening soon!
2/21/23 Bowling Night - Oops Alley - 5:30-8:00pm - $8 per person to cover lane costs; shoes not included
3/25/23 Tea with the King - Family Life Center - 11:00a-2:00p - tickets available for purchase soon
4/22/23* E-Women's Conference - tickets are $79; registration is available at fbcmilton.org/ewomen.
*Please contact us for further information or to sign up.
If you have any questions, please call the Church Office at 850-623-3122 or email Women at First at womenatfirst@fbcmilton.org.
About Us
Women at First, under the direction of Jackie Clark, leads adult women, married or single, to serve their families, vocations, and the Kingdom with the servant heart of Christ. Women at First strives to teach the truths of God through Bible studies and other available avenues.
Throughout the year, Women at First provides retreat events to meet the unique spiritual needs of women. Some events are conducted on campus while others may be held at other venues.
Monthly Newsletter
We have a monthly newsletter that makes comes out the first Sunday of each month. You can click the button to view the most recent newsletter. If you would like a copy of a previous month's newsletter, please call the Church Office at 850-623-3122 or email us at womenatfirst@fbcmilton.org to arrange for a paper or online copy.
We also have a Christmas Cookbook compiled of recipes from women of FBC Milton. You can click the button below to open and download the cookbook!
Meet The Leader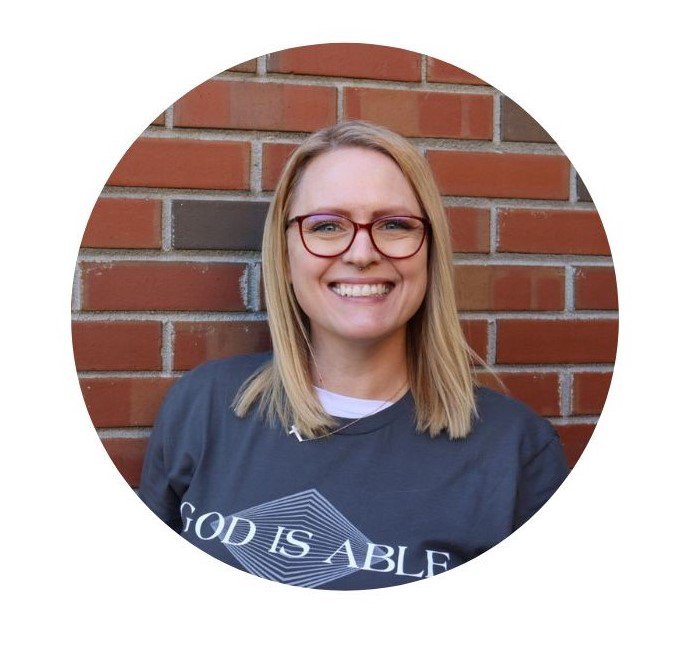 Get Connected with Us!