Welcome!
We are so glad you've found us! Here, you will be able to find information about upcoming events, our calendar, our Monthly Newsletters, links to resources, and you can leave us a message if you have any questions!
About Us
Women at First, under the direction of Jackie Clark, leads adult women, married or single, to serve their families, vocations, and the Kingdom with the servant heart of Christ. Women at First strives to teach the truths of God through Bible studies and other available avenues.
Throughout the year, Women at First provides various events to meet the unique spiritual needs of women. Some events are conducted on church campus while others may be held at other venues.
November Challenge!
Women at First invites you to join our November Challenge! The goal of this challenge is to foster your heart in the season of thankfulness.
This challenge provides you with a daily verse, a reflection question, and prayer prompt for each day of November.

E-Women's Conference 2024
Women at First hopes you prayerfully consider joining us for the Extraordinary Women's Conference in April of 2023. This will be our third year going as a ministry, and we would love to have you join us. These tickets must be purchased ahead of time. The button link above allows for you to purchase your ticket as part of Women at First.
You have a question or concern? Email us at womenatfirst@fbcmilton.org or submit the "Get Connected with Us" form at the bottom of this screen.
To Register with Women at First:
Click the button; it will take you to the registration link.
Click "Join a Group" (located at the bottom of the screen)
You will join "WomenAtFirstPen24" and you will use the passcode "WomenAtFirstPen24"
Select however many tickets of the "Basic Fall Back Savings" then select "continue." (You do not need to add the Box Lunch; we will be doing a tailgate-style lunch.)
Enter your name and email in the blanks provided. Then, hit next.
You will confirm your name and then proceed through the checkout process. When you "Place Order," you will receive a confirmation email with your ticket. Do not lose this email!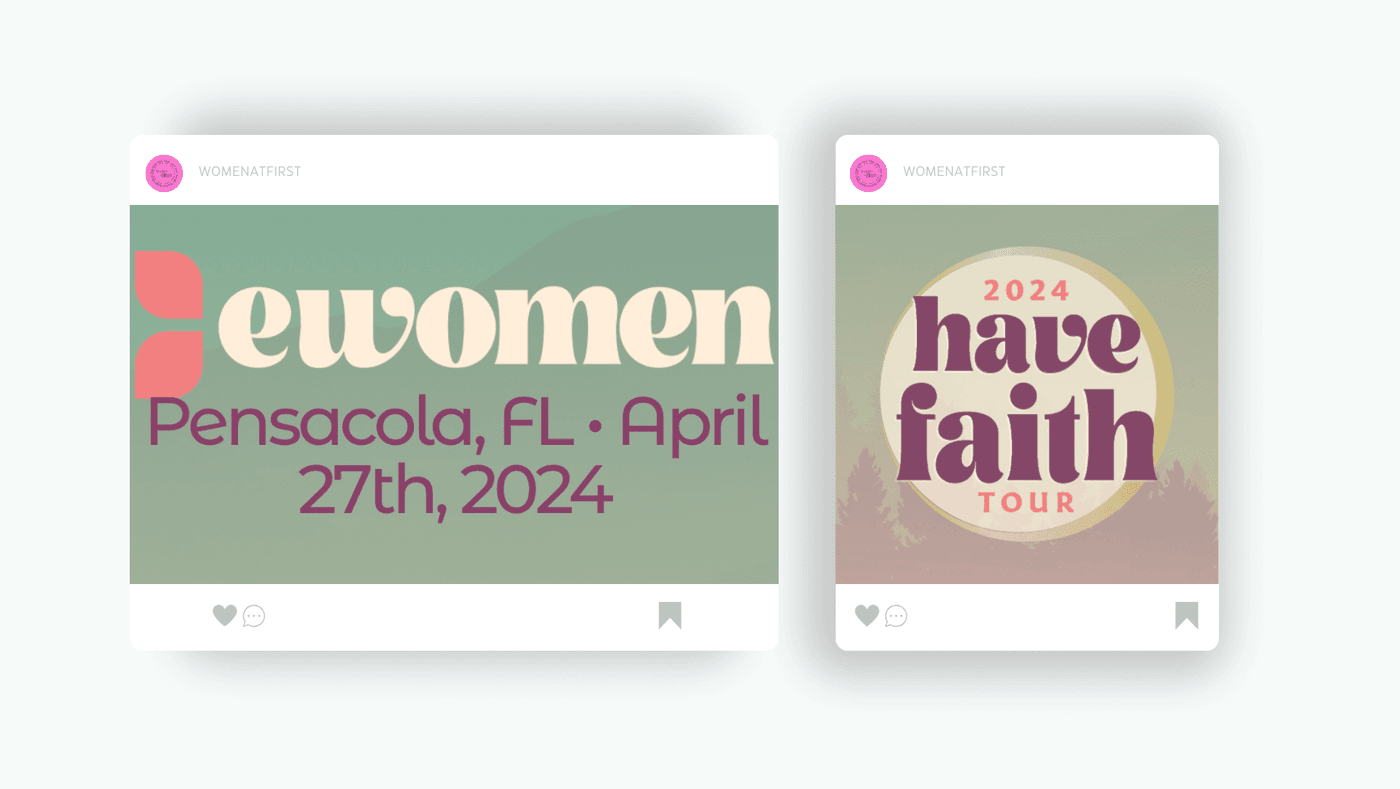 Our Winter Study
Starting on November 15th, Women at First will begin the study "Advent" by J.D. Greear. This will be a video-based study with an accompanying study guide provided.
The Christmas Story, or Advent, is more than a sentimental myth or a quiet manger scene we use to decorate our living rooms. The Christmas Story is the good news of God entering into our darkness. Join J.D. Greear in this four-session as he takes a deeper look at Jesus as Emmanuel, our Wonderful Counselor, the Everlasting Father, and the Great I Am. When you know Jesus, you will realize Christmas is more than a nice story-- the arrival of Jesus changes everything.
You can open the trailer here.
Monthly Newsletter
We have a monthly newsletter that makes comes out the first Sunday of each month. You can click the button to view the most recent newsletter. If you would like a copy of a previous month's newsletter, please call the Church Office at 850-623-3122 or email us at womenatfirst@fbcmilton.org to arrange for a paper or online copy.
New Member Baskets
We have a very special outreach ministry for every time a woman joins our church: she receives a basket. Included in every basket is a Women At First mug and a tea towel. Our ministry provides the mugs for these baskets, but the rest is solely based on donations from other church members.
If you would like to donate items to be included in these baskets in the future, please consider items like Scripture pens and stickers, magnets, tea towels, and notepads. Please contact us or the Church Office with any donations or questions.
Meet The Leader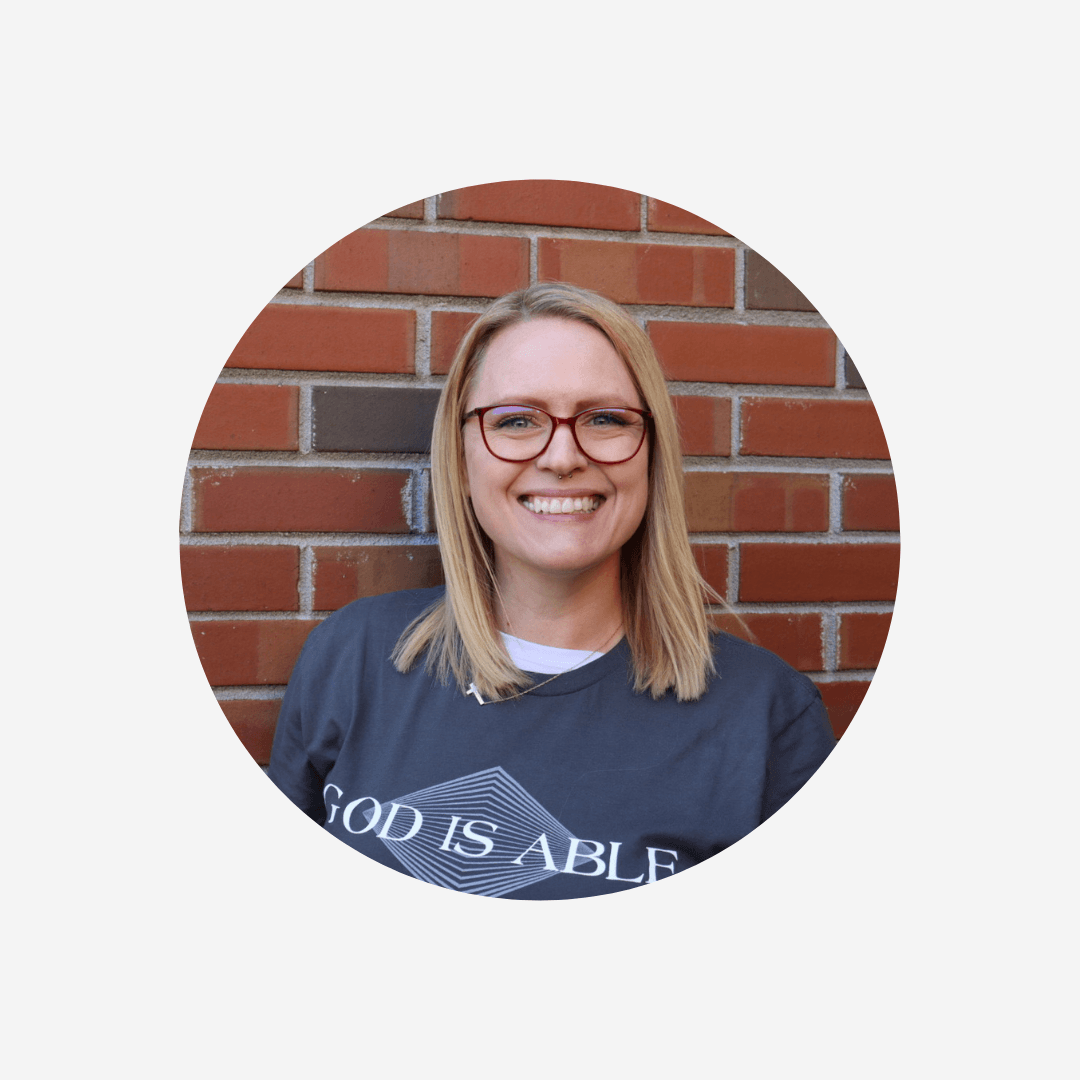 Contact Us!
We have multiple ways for you to reach someone on our team! You can reach out via email, social media, or by submitting the contact form ("Get Connected with Us!") just below this.
Find us on Facebook at Women At First
Find us on Instagram at @womenatfirstmilton
Email us: womenatfirst@fbcmilton.org
Get Connected with Us!