Christmas Party!
On December 6, 2022 at 5:30 in the Family Life Center, Women at First will be hosting their annual Christmas party! Our night will consist of a Christmas I.Q. Test to test your Biblical knowledge, the White Elephant exchange game, fellowship, and Food! Please bring your favorite Christmas appetizer or dessert to share.
We are hoping you will participate in building a Christmas Cookbook with us. We would like for you to submit your appetizer or dessert that you plan on bringing to the party for the cookbook. Please submit your recipe to us at womenatfirst@fbcmilton.org, completing a recipe card that can be found at the Connections Center in the Sanctuary, or dropping off a copy of your recipe to the Front Office by December 1 to have your recipe included.
We will also be having a White Elephant Exchange game. Please bring an ornament (homemade or store-bought, your choice) or a pair of Christmas socks.
We are also asking that you consider joining us for an opportunity to bless a local family for Christmas. Please see below for more details about how you can be apart of this opportunity.
Join Us in Blessing a Local Family
This year, Women at First are sponsoring a family within our community: Kevin and Ashley (parents), Maddie (7yrs), Lukas (4yrs), and Kaspian (11 mo.). Kevin was diagnosed with liver cancer in late spring of this year. They have endured multiple trips for surgeries and second opinions since May, along with his initial lengthy hospital stay that resulted in his diagnosis. He is currently continuing chemotherapy. Please consider helping this season to ease the financial strain by showering them with gifts for Christmas and by continuing to lift them in prayer for healing, restoration, peace, and comfort. For more details about the family and how you can be apart of this ministry opportunity, download this pdf. You can also visit this Amazon Wish List (titled "Nguyen family") to purchase from it directly for the family. This list is simply for ideas, as the pdf document has clothing sizes and information about each child's interests. If you have any questions about the family or would like to know more about what you can do, please reach out to womenatfirst@fbcmilton.org and we will get you in contact with the right person.
We are asking that you bring your purchased items to our Christmas party on Dec 6 in the FLC (see top of page for details). Here, we will have a table for the gifts to be dropped off at, as well as a jar for any donations brought. We will be wrapping the gifts for the family at a later date; more details to come about this opportunity soon. If you are unable to make it to the party, please call the Church Office at 850-623-3122 or reach out to Women at First for drop-off information or arrangements.
Wednesday Nights!
Starting November 2, Kathryn Tolbert and Sheila Kuenzle will be co-facilitating the Bible study "Befriend" by Scott Sauls.
"We live in a world where real friendship is hard to find. Suspicious of other and insecure about ourselves, we retreat into the safety of our small, self-made digital worlds. Tragically, even the church can become a place that reinforces this isolation. Jesus models a richer vision of friendship. Scott Sauls, pastor and teacher, invites you to see the breadth of Christ's love in this book."
This is a video series that will be five weeks long. There is a book that follows the study, but it is not required.
When: Wednesdays at 6pm
Where: Bamberg Chapel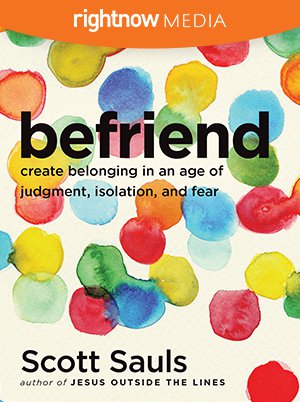 Happening soon!
11/28/22- Casting Crowns concert - Pensacola Bay Center
12/1/22 55+ Luncheon - sign up at the Welcome Center or by calling the Church Office at 850-623-3122
12/6/22 Christmas Party - FLC at 5:30pm
12/11/22 Christmas at First - 6pm - Sanctuary
1/26/22* TobyMac Concert - Pensacola Bay Center
4/22/23* E-Women's Conference - tickets are $79; we will have registration available soon with payment options
*Please contact us for further information or to sign up.
~More information to follow.
-No official group attending
If you have any questions, please call the Church Office at 850-623-3122 or email Women at First at womenatfirst@fbcmilton.org.
About Us
Women at First, under the direction of Jackie Clark, leads adult women, married or single, to serve their families, vocations, and the Kingdom with the servant heart of Christ. Women at First strives to teach the truths of God through Bible studies and other available avenues.
Throughout the year, Women at First provides retreat events to meet the unique spiritual needs of women. Some events are conducted on campus while others may be held at other venues.
Monthly Newsletter
We have a monthly newsletter that makes comes out the first Sunday of each month. You can click the link to view the most recent newsletter. If you would like a copy of a previous month's newsletter, please call the Church Office at 850-623-3122 to pick up a paper copy or email us at womenatfirst@fbcmilton.org for the online version.
To view the November Newsletter, click here.
To view the October Newsletter, click here.
Meet The Leader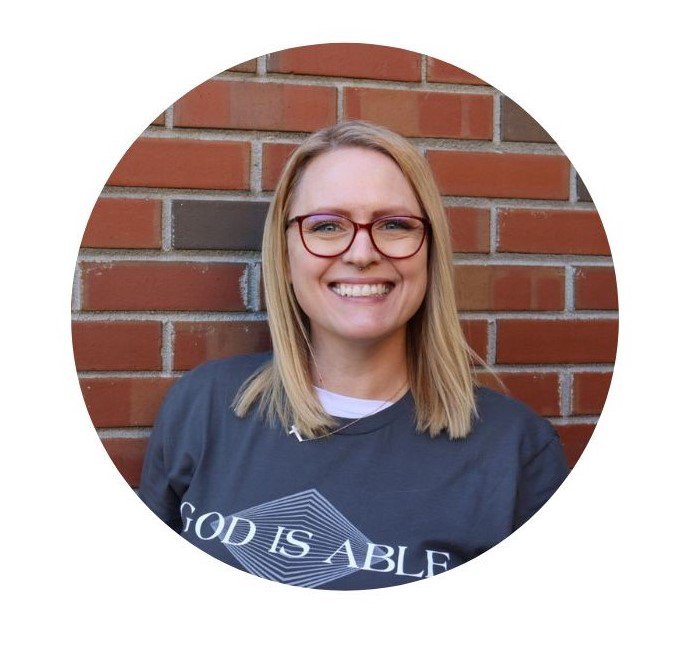 Get Connected!