About Us
Women at First, under the direction of Jackie Clark, leads adult women, married or single, to serve their families, vocations, and the Kingdom with the servant heart of Christ. Women at First strives to teach the truths of God through Bible studies and other available avenues.
Throughout the year, Women at First provides retreat events to meet the unique spiritual needs of women. Some events are conducted on campus while others may be held at other venues.
Monthly Newsletter
We have a monthly newsletter that makes comes out the first Sunday of each month. You can click the button to view the most recent newsletter. If you would like a copy of a previous month's newsletter, please call the Church Office at 850-623-3122 or email us at womenatfirst@fbcmilton.org to arrange for a paper or online copy.
We also have a Christmas Cookbook compiled of recipes from women of FBC Milton. Please arrange with Women at First to get a copy of this.
New Member Baskets
We have a very special outreach ministry run behind the scenes. Every time a woman joins our church, she receives a basket put together with items. Included in this basket is a Women At First mug, a tea towel, and individually wrapped tea bags. Our ministry provides the mugs for these baskets, but the rest is solely based on donations from other church members.
If you would like to donate items to be included in these baskets in the future, please consider items like Scripture pens and stickers, magnets, tea towels, and notepads. Please contact Jackie Clark or the Church Office with any donations or questions.
Women at First is so thankful to the ladies that put these baskets together and deliver them. An extra large thank you to Mrs. Hilda Waters and Mrs. Elaine Willis for all they do for this ministry.
Annual Fall Retreat
We hope you mark your calendar for our Annual Fall Retreat! We will be at Camp Baldwin on Oct. 6-7 with guest speakers, breakout sessions, food, and fellowship! You can visit this link or select the Women's Retreat card at the top of the page for the details available!
*More details on pricing, registration, and breakout sessions to come*
Meet The Leader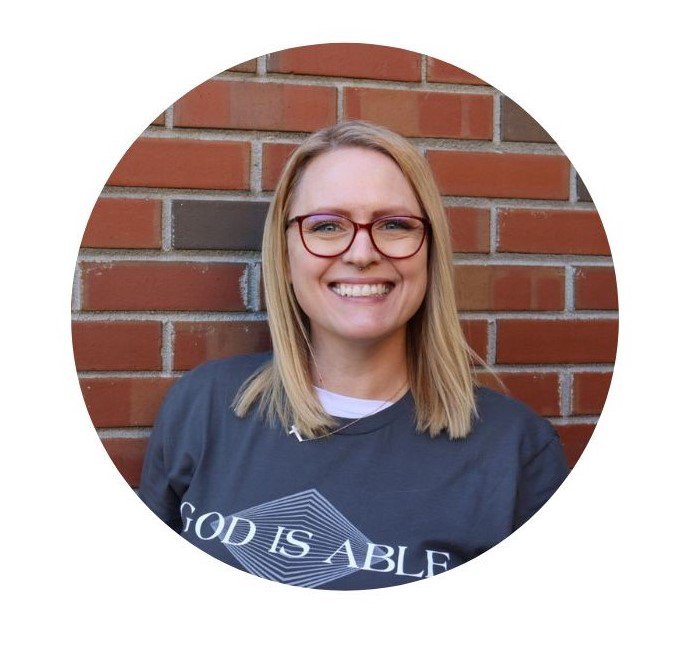 Get Connected with Us!