Our purpose is to provide a safe, exciting, hands-on environment that allows children to experience and learn about the love of God. We provide interactive, biblical teaching and activities for every age. We believe that the parents are the primary spiritual leaders of their children, so we provide parents with resources and training so they can understand the spiritual journey children take. Our ministries serve birth through 5th grade.
We would love to see you and your family visit Kids at First.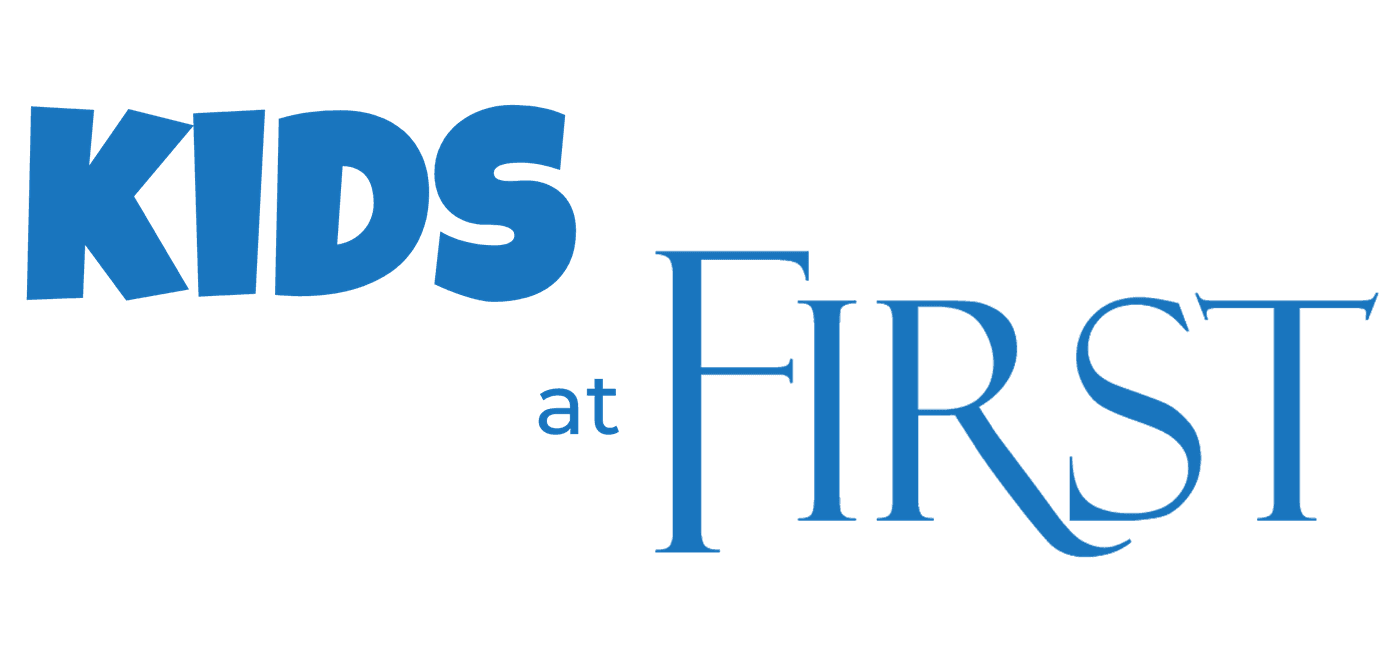 Helping Kids To
Know, Grow & Follow Jesus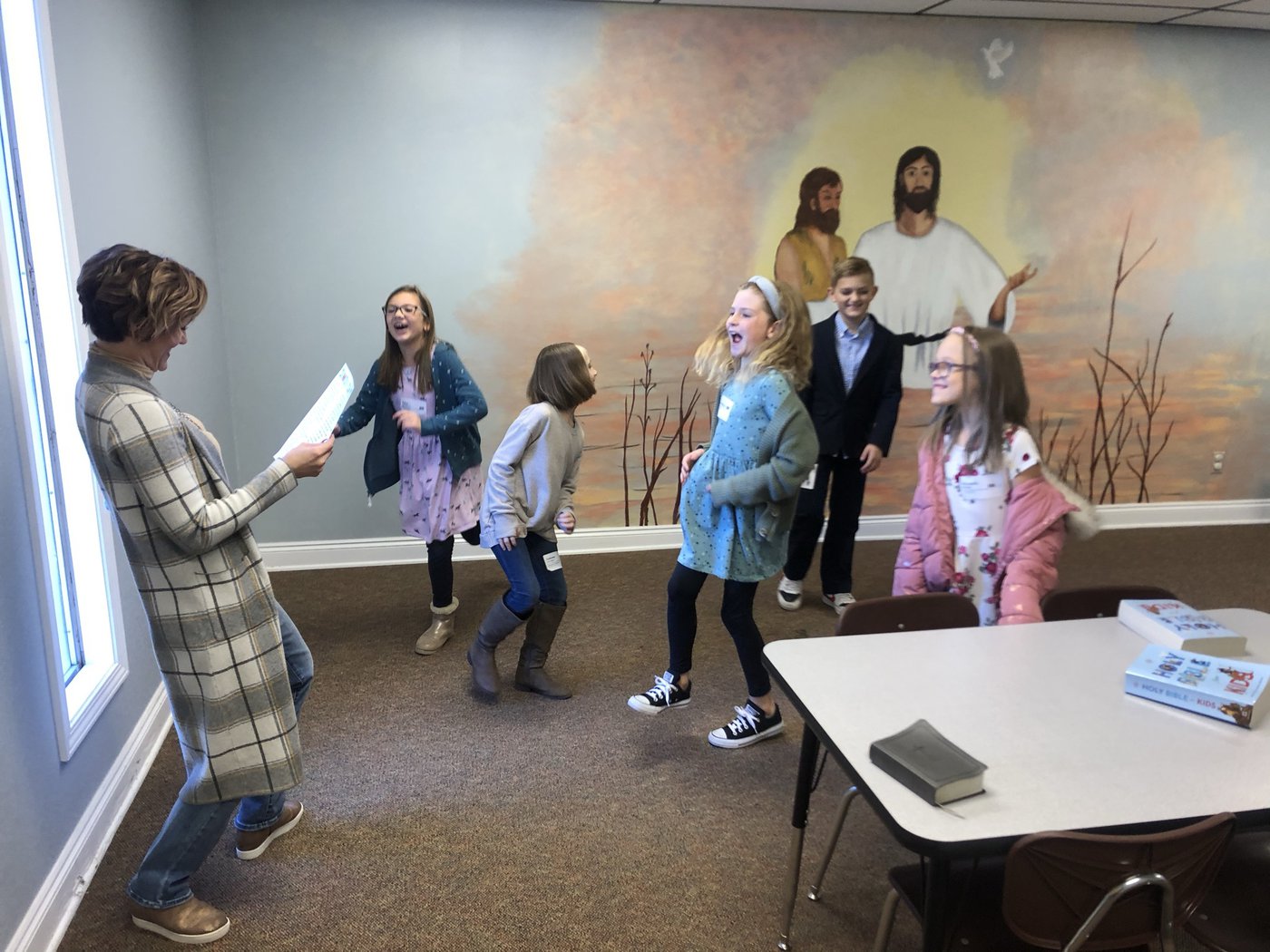 Upcoming Events
For kids 1st-5th grade, we have a fun fall semester coming up!
August 13th: Joy Ride Musical Presentation
Join us at 6pm to watch our kids put on the musical they have been working hard on all summer!
August 16th: MDWK Kick-Off!
We will be having our fall MDWK kickoff! Check-in will begin at 5:45 in the gym, with registration for Girls in Action (GAs) and Royal Ambassadors (RAs) available. This will be a time for parents to complete the registration process, ask questions, and meet the leaders. The GA and RA curriculum will begin in September.
August 23rd: Challenge Night
Challenge Night will be a night filled with competition and memories! Check-in will begin at 5:45 in the gym; games will begin at 6:05. The evening will begin with a trivia game to test your Biblical knowledge, followed by a game of OMC and Kiddie-Pool Kickball. Organized Mass Chaos (OMC) is a fun game filled with challenges and tasks that must be competed to earn your team points. Kiddie-Pool Kickball is a fun game of kickball- with a twist! Each base is a kiddie-pool with the stretch leading to base a soapy slide. The competition will keep the kids on their toes and the memories will last a lifetime!
August 30th: Community Service Night
As we wind down the summer fun, the kids will be doing a community service project for our church. They will see the importance of serving those around us, while being able to participate in the service themselves.
If there are any questions about any of the events, please email Mrs. Jackie at children@fbcmilton.org or call the Church Office for more details.
OMC & Kiddie-Pool Kick-Ball
What to Expect & What to Bring
OMC (or the formal name- Organized Mass Chaos) is exactly how is sounds- crazy, wild, messy, and FUN. There will be water balloons, silly string, pool noodles, dancing, and races all wrapped into Task Cards. Each task card is worth 1 Point toward the team of the person completing it. The child has to complete the task before turning it into the Scoring Station. That is the organized part. The Mass Chaos part? Everyone is attempting to complete their Task Card at the same time... and you cannot say no. At the end of the game, whichever team completed the most Task Cards is declared the winner of the game!
Kiddie-Pool Kick-ball is exactly as it sounds: a game of kick-ball where the bases are kiddie-pools. Each student will start at home plate to kick the ball. To get to each base, you must slide into the kiddie-pool waiting for you, right down the soapy, slippery tarp.
For Challenge Night, you will need: swimsuit (or clothes you can get wet), towel (or maybe more than one...), change of clothes (if you want to change before leaving), closed-toe water-shoes (shoes you can get wet and run around in).
Age Groups
Click an age group to discover what we have to offer for your kids!




⇒ NURSERY (BABIES - TWOs)


Babies-Twos experience God's love through our leaders as they meet each child's needs. They also enjoy activities like free play, singing, and story time in their classrooms. Programming and care for babies-twos is available during all worship services, Sunday morning Connection groups, and Wednesday night discipleship classes.

In addition to the nursery, we also offer a Quiet Room that is available for parents with infants. This room is connected to the sanctuary and reserved for parents with infants to enjoy the service in a more private and quiet environment.



⇒ PRESCHOOL (THREEs - KINDERGARTEN)


We have Connection Groups on Sunday mornings for each age group that include hands on activities to help them learn more about God. Preschoolers also have a worship service that is designed just for them during our regular worship service. We encourage parents to let your preschooler attend both hours. There are activities on Wednesday evenings for your preschooler as well.



⇒ CHILDREN (FIRST - FIFTH GRADE)


Sundays start with grade based Connection Groups where children dive into God's Word. After Connection Groups, children attend the worship service with their parents. We provid resources that help children engage in worship and assist parents in discussing scripture at home. Children also meet on Wednesday evenings for fun and learning.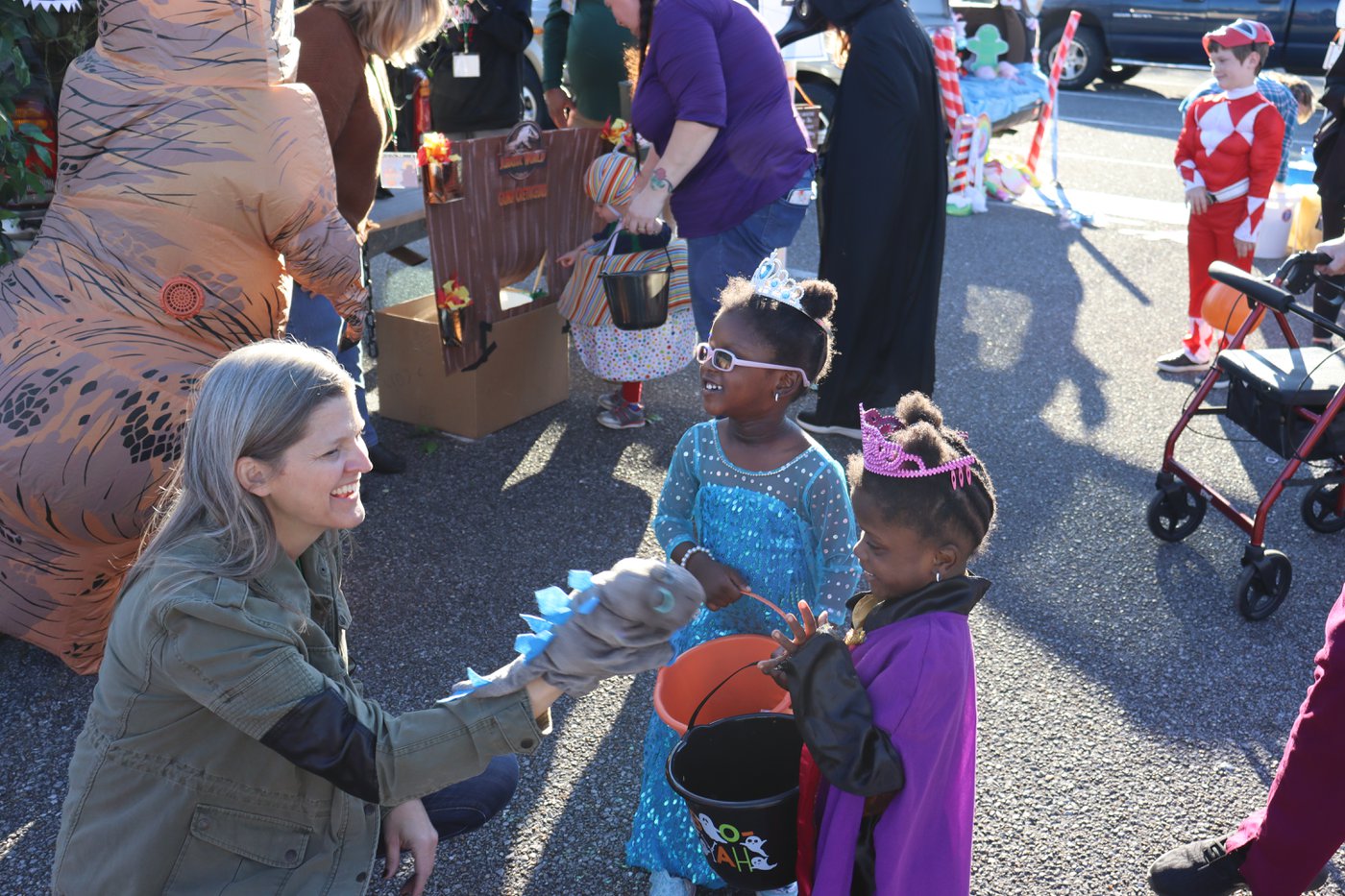 Child Check-In and Safety
Our visitor parking is located in the parking lot on Hwy 90. We have several greeters that are stationed close to visitor parking. Greeters will walk you to the appropriate location to begin the check-in process.
Safety is a top priority! On your first visit to Kids at First, one of our welcome team members will ask for basic information about you and your children. After the information is collected, you will receive two tags. One tag is for your child to wear, and the other is to give to the teacher when you return for pick-up. This procedure ensures only parents and authorized adults can pick up your child.
All of our volunteers have completed child protection training by Ministry Safe, a training tailored for those working with minors.
They have also completed and passed a full background check.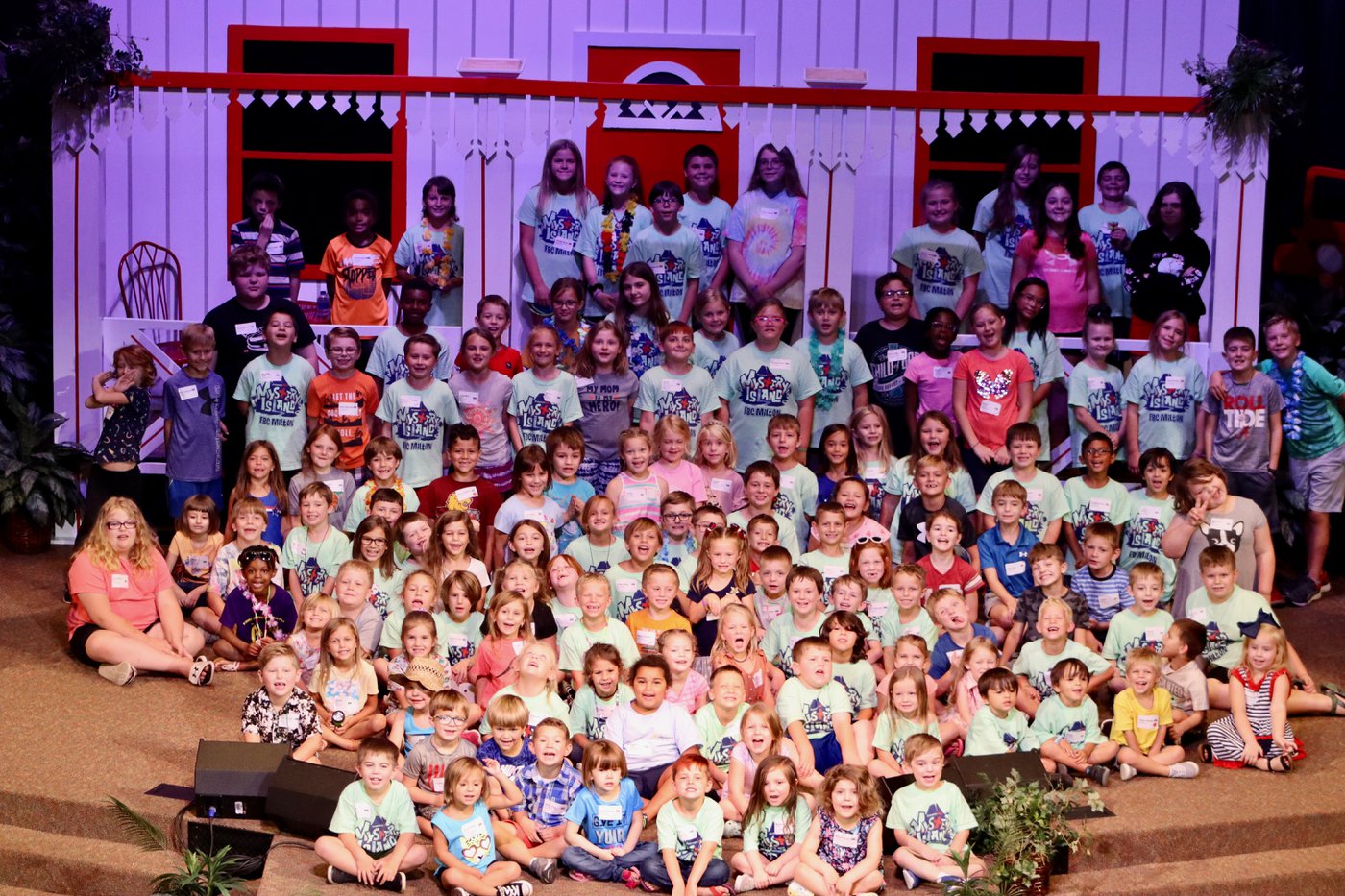 Want More?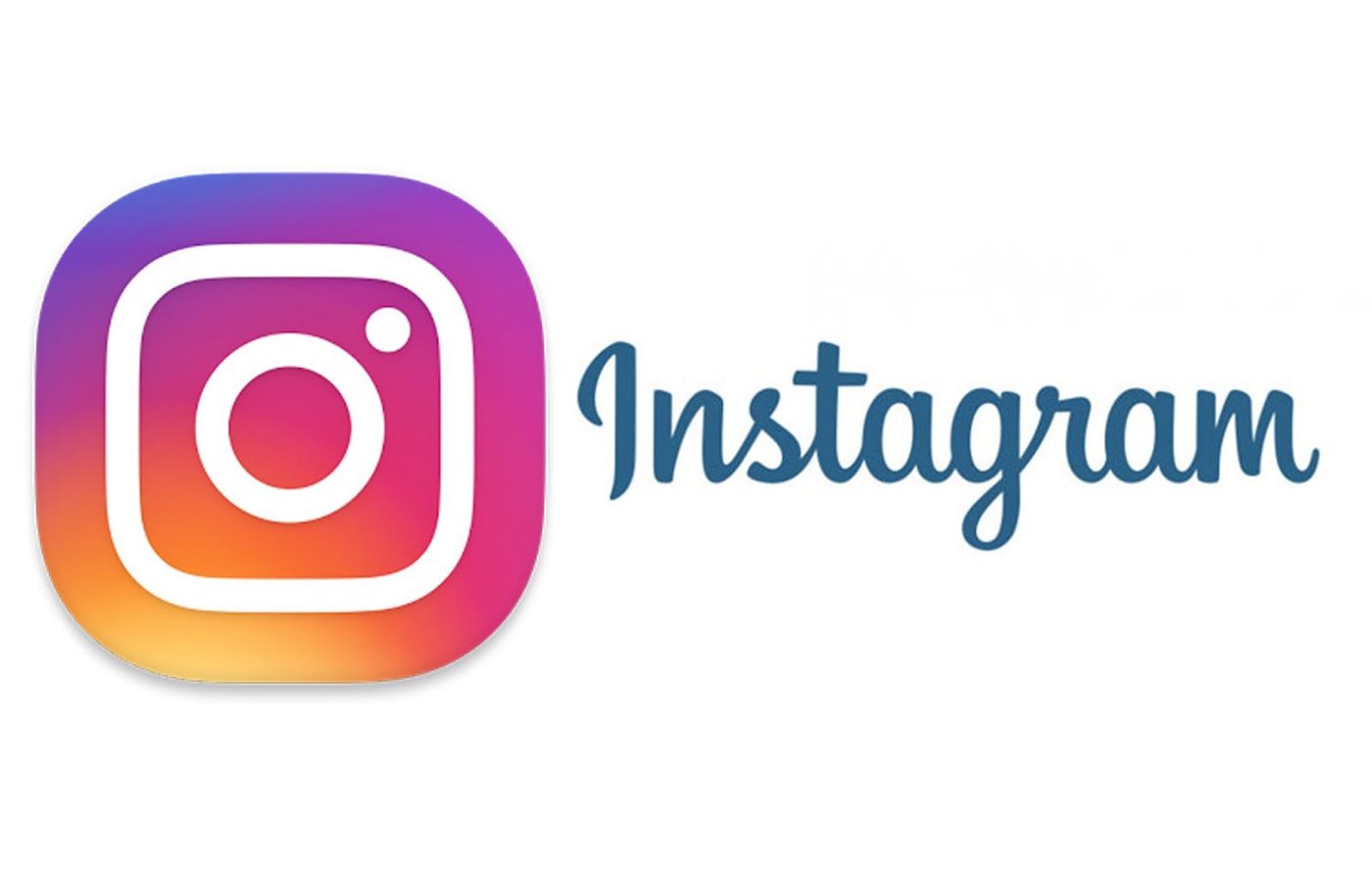 Got questions?
We want to get to know you! Simply fill out the form below and a staff member will reach out to you!