Hurricane Ida! Haiti! Afghanistan! What can we do?
The tragedies of the past few weeks are overwhelming. Many are asking what they can do to help. Our missions team is looking for ways that we can directly aid those who are suffering. In the meantime, through SEND Relief, Southern Baptists can give to help ongoing efforts to relieve those hurting. Click on any of the links below to find out more.
Pray
Each day, this webpage features an Unreached People Group of the Day. Take time to pray for the people group you see named below and return daily to pray for a different one each day.
Missions and Ministry Partner Spotlight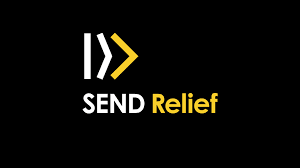 "A collaboration between the International Mission Board and North American Mission Board, Send Relief is here to help you make a difference in your community and the world around you—because compassion ministry opens doors to the gospel.
"Sharing the love of Jesus is central to everything we do at Send Relief. Whether it's responding to natural disasters, caring for refugees and displaced families, fighting human trafficking at home and abroad, supporting adoption and foster care efforts, and strengthening communities facing economic and physical crises, our goal is the same."
Social Media
Follow "First on Mission" on social media!