Missions at First
God has given us the mission to make disciples of all nations. At First Baptist Church, we seek to obey God through giving, sending, praying, and going. We will hope that you will explore ways you can give, support and pray for those sent as missionaries and also discover ways you can go.
Maguire State Missions Offering
During the month of September, we will receive the Maguire Offering for State Missions. Our church goal is $3,874.23. Please pray about what the Lord would have you give, and give obediently.
Missions Stories
Giving in Times of Disasters
Our state, nation, and world have been touched by a number of disasters in the past month--a hurricane in our state, fires in Hawaii, and an earthquake in Morocco. These events remind us that the curse of sin not only touches us personally but also touches all of creation. And while they drive us to pray, "Come, Lord Jesus," they also give us opportunities to help those who are hurting. Send Relief is the disaster relief and human need ministry arm of the Southern Baptist Convention. They are helping people in all of the situations mentioned above. If you would like to know more about their work or give to support it, please click the link below.
Pray for our Upcoming Mission Trip in October, 2023
Young Adult Mission Trip
To where: Atlanta, GA
Who can go: Young Adults who want to serve refugees and immigrants
Dates: October 20-22
Contact Randy Jackson or Jenny Moberly for details.
Christ Supreme Church in Norristown, Pennsylvania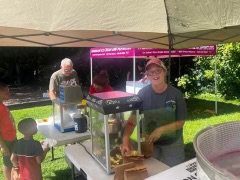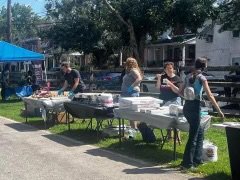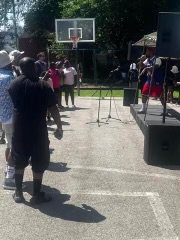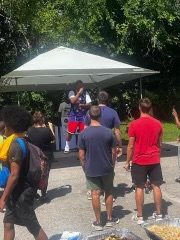 During the Summer of 2023, our church sent a student team and adult/families team to Norristown, Pennsylvania. Part of their task was to help spread the word about a Street Fest that Christ Supreme Church planned to do on August 19th. They had a great Street Fest that was well-attended and where many continued to hear the gospel. Continue to pray for our church planting partners, Michael Board and Christ Supreme church, as they seek to plant a church in Norristown, Pennsylvania.
Pray
Each day, this webpage features an Unreached People Group of the Day. Take time to pray for the people group you see named below and return daily to pray for a different one each day.
Social Media
Follow "First on Mission" on social media!