Mission Vision - Give to the Lottie Moon Christmas Offering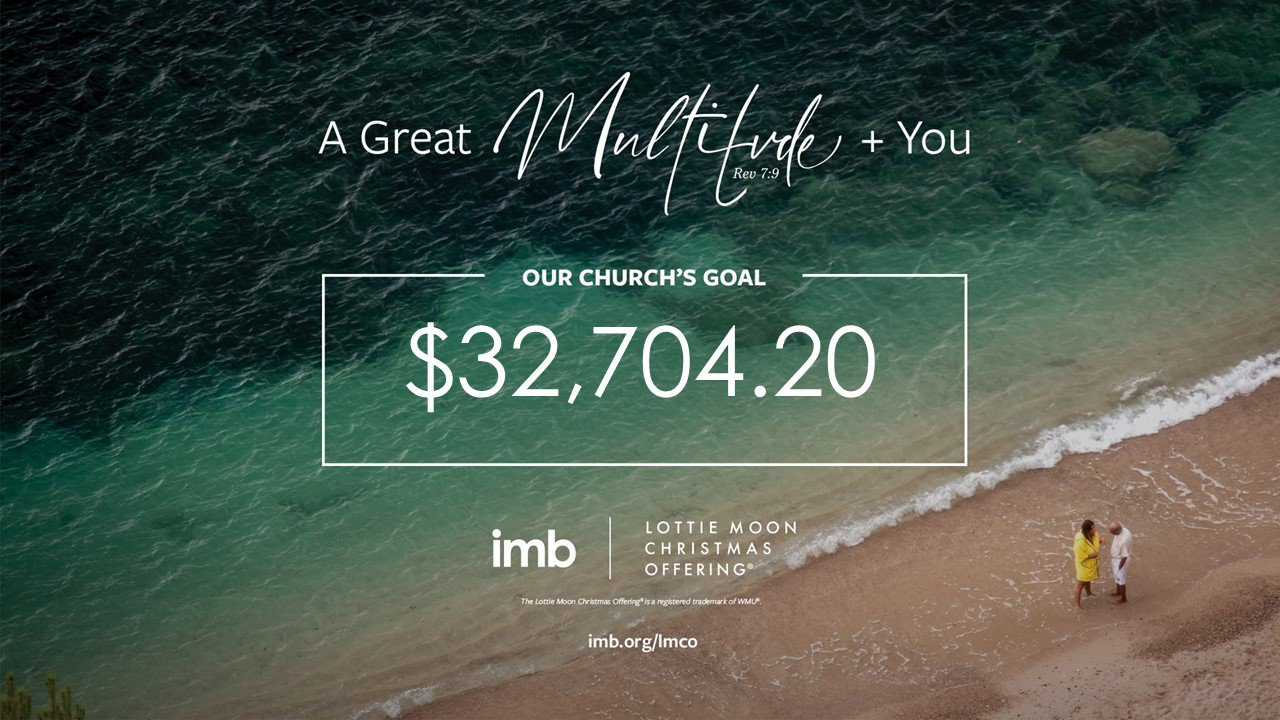 Our church goal this year is $32,704.20. We will start receiving the offering on December 6. Prayerfully consider what the Lord wants you to give toward our church's part in reaching every nation.
Opportunities to Join the Mission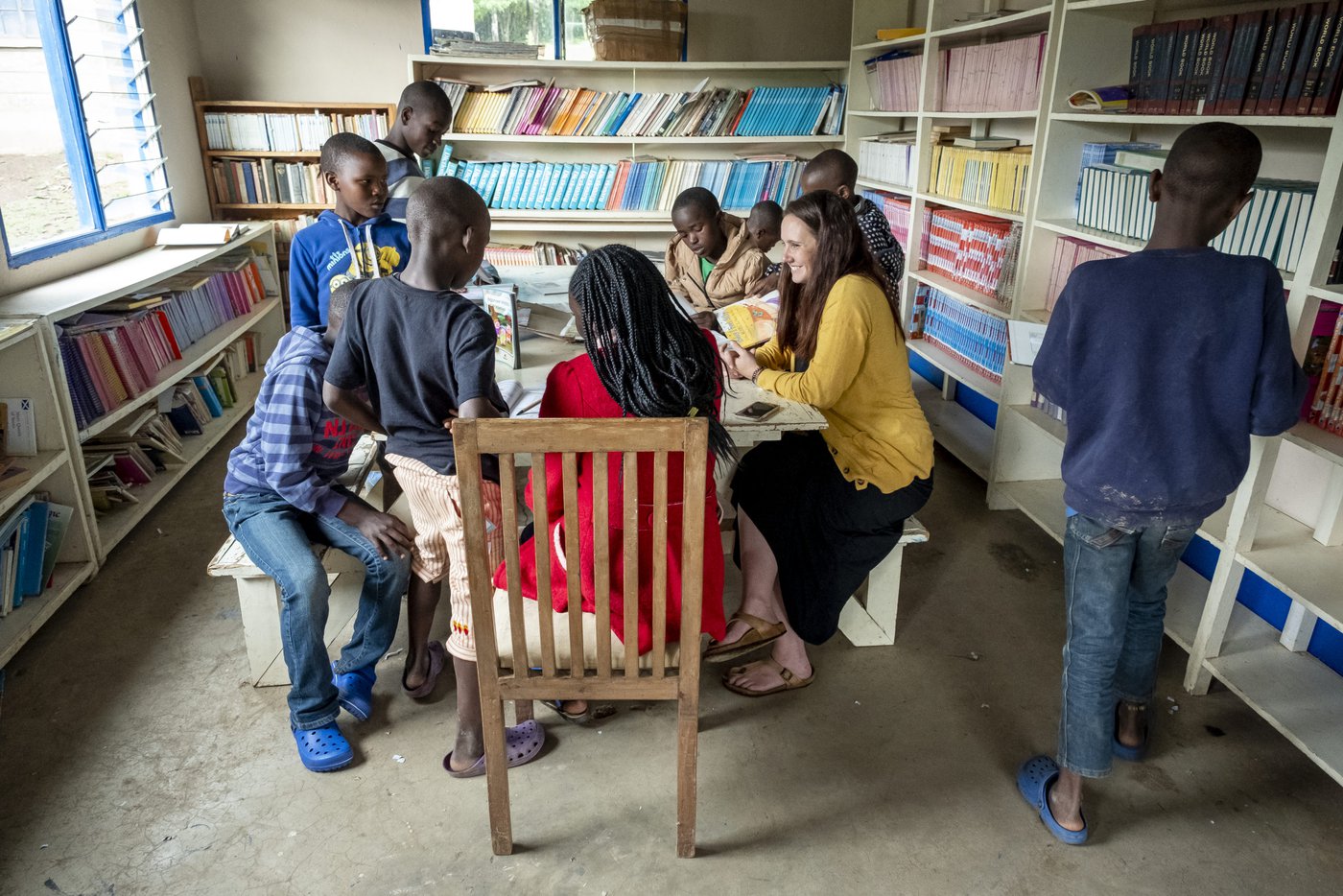 ...praying at all times in the Spirit, with all prayer and supplication. To that end, keep alert with all perseverance, making supplication for all the saints, and also for me, that words may be given to me in opening my mouth boldly to proclaim the mystery of the gospel, for which I am an ambassador in chains, that I may declare it boldly, as I ought to speak. Ephesians 6:18-20
God doesn't call all of us to the mission field, but He does call on us whom He does not send to support those who go with our giving and praying. The Lottie Moon Christmas Offering for International Missions provides us with the opportunity to give. The Week of Prayer for International Missions gives us the opportunity to pray. The Week of Prayer for International Missions is from November 29 to December 6. Please pick up one of the prayer guides or watch the videos that we will post on this webpage and on social media to join us in praying for those taking the gospel around the world.
Pray
At FBC, we support the North American Mission Board (NAMB), which seeks to plant churches in North American. One of our values is prayer. One way that express this value is to pray for the church planters and missionaries who are spreading the gospel of Jesus Christ around the world. Click the button below to pray for these Christian workers serving with the NAMB.
Missions and Ministry Partner Spotlight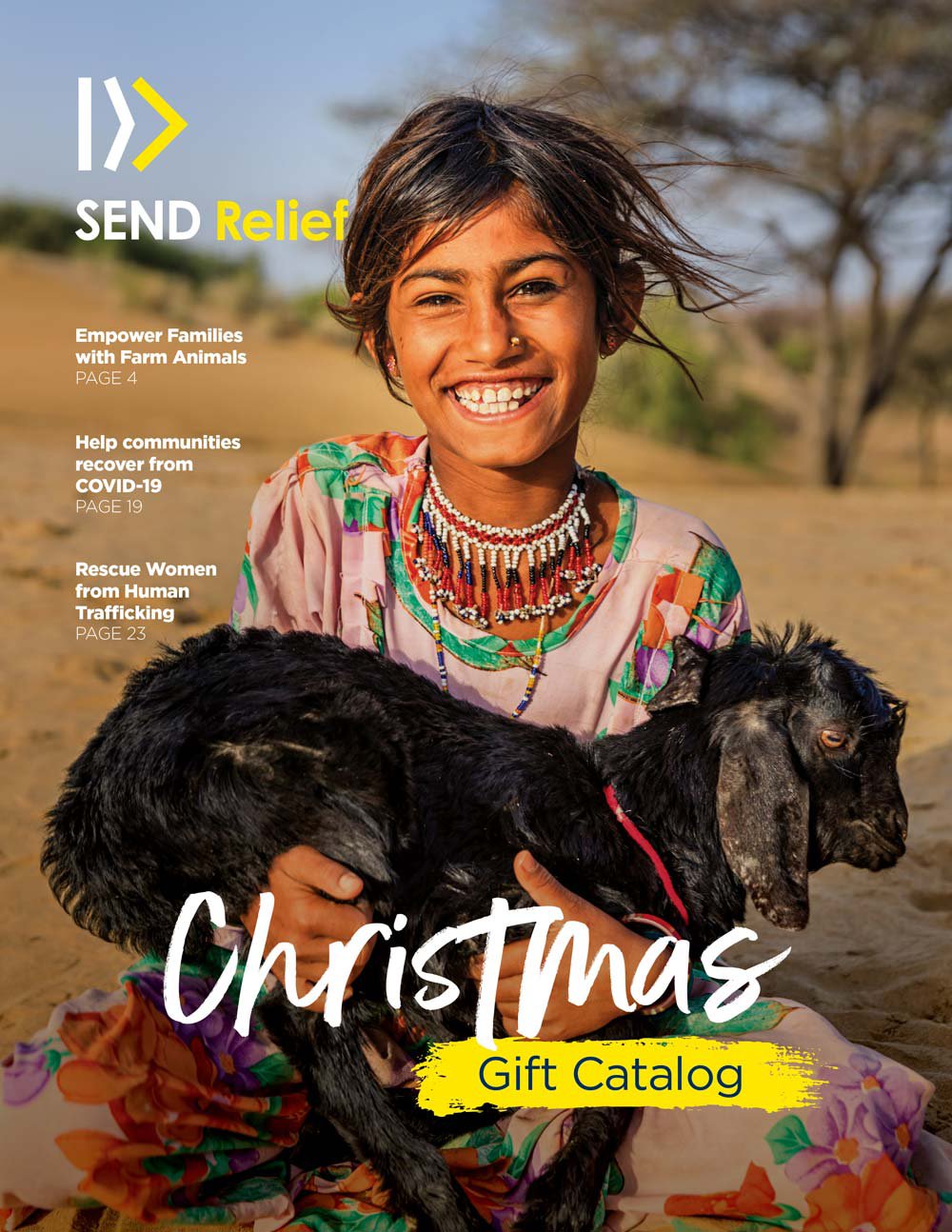 Your gift could make a difference for a family in need. Browse the Send Relief Christmas Gift Catalog to learn more.
Social Media
Follow "First on Mission" on social media!